Austrian Airlines Xmas Help Santa!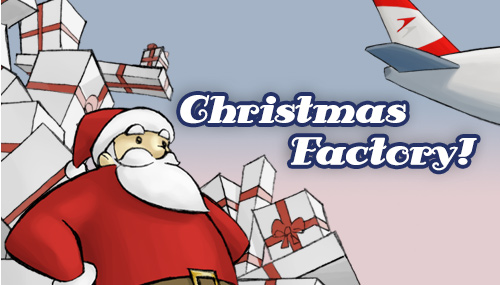 Description
Neopoly developed this skill game for lead agency Raysono in 2007.
The user directs a group of Christmas elves and lets them perform actions in Santa's Christmas present facility. The elves take cookies out of the oven, refill sugar icing and nuts and load packets.
The longer the game runs, the more machines will be handled, and the more elves will be at the user's command.
The user receives points for every problem solved; in case he has reached the points minimum at the end of the level, he'll advance to the next level.
Keyfacts
Category

Arcade Games

Timespan

Nov 2007 - Dec 2008

Client

Austrian Airlines, Raysono

Project link

http://auaxmas.neopoly.com